How Dos Toros converts 3rd party customers into regular direct orderers.
Two brother's from Northern California couldn't get the taqueria experience they loved after moving to New York. They decided to do something about it, and Dos Toros was born. Now a favorite burrito and taco spot for many New Yorkers, with more than 20 locations in New York and Chicago, their gambit has certainly paid off.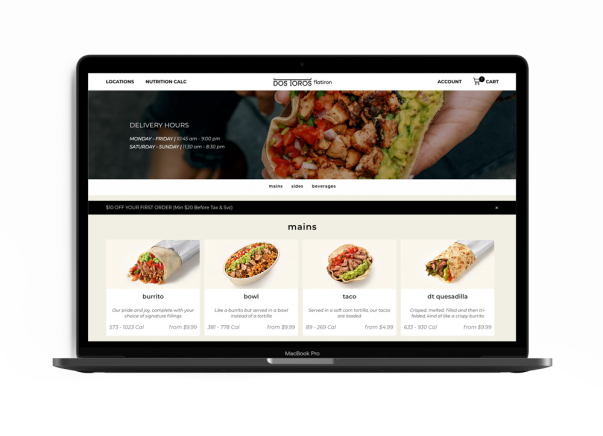 It's a massive challenge to take a large, high volume business online, but Dos Toros wanted an online experience similar to the ordering experience in-store.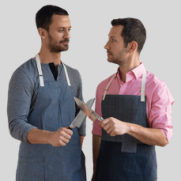 Like many restaurants, they struggled with facing high margins on orders coming from aggregators like GrubHub and UberEats. While their platforms did help customers discover them, they needed a solution to capture those inbound customers and convert them to direct customers. That spurned the brother's to build DT Direct.
They teamed up with GoParrot to create a versatile online ordering platform that not only looked liked Dos Toros but mirrored their in-store experience. From menu browsing to ordering customers can build their meal with all the same options they have in store. But a great shopping experience isn't enough, the goal was to move customers away from 3rd party platforms to their new more efficient, direct solution.


Dos Toros launched with a promotion that gave $10 off first-time, direct orders. Just around the price of a 2nd burrito. They also held promotions offering free chips with every order. Running and testing promotions on the GoParrot platform is easy to execute and Dos Toros wasted no time in taking advantage. With a smart combination of physical messaging and email Dos Toros and GoParrot have converted more than 25% of their 3rd party business to direct ordering.
Direct customers are a loyal bunch, they generally sport a higher order frequency rate and thanks to GoParrot's cart recommendations, average order sizes are more than 20% higher. But Dos Toros isn't the kind of partner to rest on initial success. They continue to grow the platform taking adding and testing new marketing initiatives to continue to create a stronger base of loyal, direct customers.
149 5th Avenue, New York, NY 10010

Copyright © GoParrot, Inc. 2019